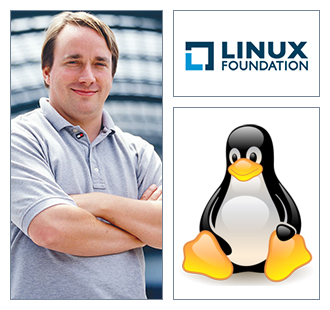 Before you start learning about Linux, it is important to learn about the key organization responsible for its tremendous growth in the computing industry – The Linux Foundation. It is highly recommended that you visit their website and learn about what they do. Here is the summary:
The Linux Foundation is a nonprofit organization that sponsors the work of Linux creator Linus Torvalds. It was founded in 2000 and its mission is to promote, protect, and advance Linux. The Linux Foundation is supported by leading technology companies and thousands of individual members from around the world and marshalls the resources of its members and the open source development community to ensure that Linux remains free and technically advanced.
TheLinux Foundation is active on many fronts. In addition to its basic missions of protecting, promoting and advancing Linux, the Foundation:
Produces technical events throughout the world
Runs the two most popular certifications in Linux – Certified System Administrator and Certified Engineer and also provides training for them. The
Hosts major collaborative projects and industry initiatives (Click here to view a video).
Manages kernel.org where the official versions of the Linux kernel are released.
Runs the popular website linux.com.